Campus France has welcomed the 2nd promotion of Yemeni students studying in France as part of the Hadhramout Establishment for Human Development (HEDH) program.
29 Yemeni students, including 5 young women, arrived in France in September 2018 to continue their studies. They will stay for 6 years and start with a course of French as Foreign Language ("FLE" in French) during one year. In 2019, they will have to specialise, and register to a university to continue with a 5-years degree course. 
Campus France and members of the "North Africa - Middle East" were present to welcome them the day of their arrival in France, on September, 15, 2018. They were redirected to two FLE centres, in which they will learn French during the next academic year. The 29 scholarship holders were divided between the CLA in Besançon and the CUEF in Grenoble. 
Image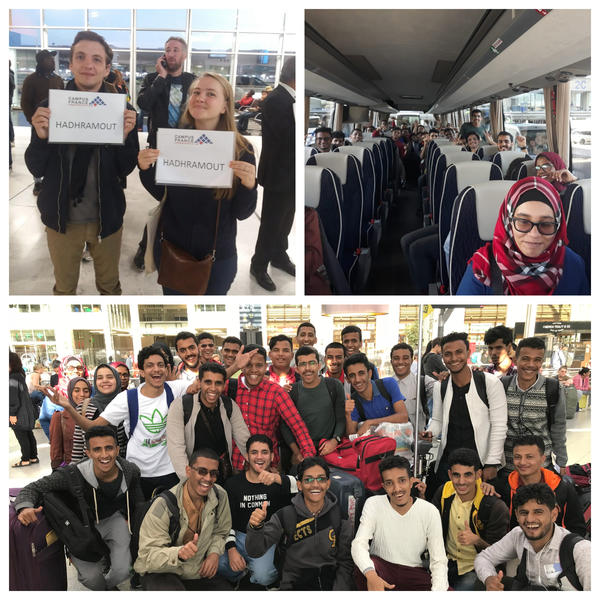 Welcoming the Yemeni scholarship students from the Hadhramout program at the airport before their transfer to Gare de Lyon station (Paris, September 15, 2018)
This is the 2nd consecutive year that Campus France Agency concludes an agreement with the Hadhramout Foundation to welcome and support the Yemeni scholarship holders' stay in France. Campus France teams frequently visit the students' training location to:
meet trainings' representatives

offer a tailor-made follow-up of each student

.
To do so, Campus France teams visited FLE centres in Grenoble and Besançon in late September to meet the newly settled scholarship students. 
Image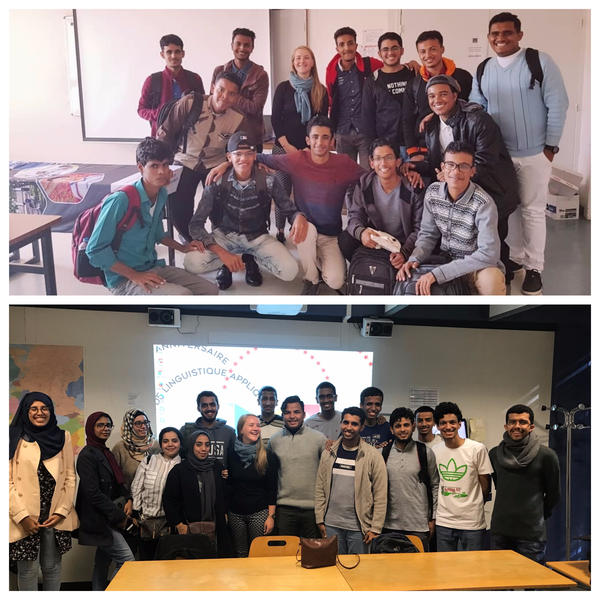 Welcome seminar for scholarship holders of the Hadhramout program. CUEF in Grenoble, September 25, 2018. CLA in Besançon, September 26, 2018.
In September 2017, 58 Yemeni students studied in France. During their first year, they were divided in 4 FLE centres, in Brest, Toulouse, Besançon and Montpellier. Today, they are all registered in a higher education institution, including in universities in Nantes, Rennes, Bordeaux, Strasburg, France-Comté and Lyon 3. They should stay five additional years in France.
Follow the main steps to come study in France
Discover
Publié le : 11/10/2018 à 09:52
Mis à jour le : 11/10/2018 à 09:53