Below are all of the answers to your questions about doing a Doctorate in France: duration, content, admission requirements, how it works, legal and administrative framework, etc.
Doing a Doctorate in France
Image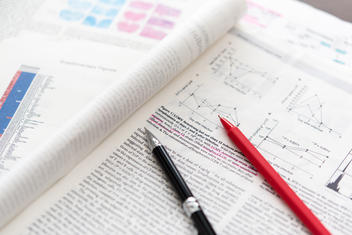 How long does a Doctorate take?
In France, it takes three to six years to complete a Doctorate, depending on the field, although there is no legal time limit. In the natural and technological sciences (mathematics, physics, chemistry, biology, engineering, etc.), it usually takes three years and can be extended for a fourth year. In the social sciences and humanities (law, management, sociology, history, etc.), it usually takes four to five years.
During the first three years, re-enrolment is virtually automatic at the start of each academic year. After that, each year you will have to submit a file to reassure your doctoral school that you can complete your thesis within the time frame in order for your re-enrolment to be approved.
What is a doctoral school?
Doctoral schools are attached to a university or Grande Ecole, and are dedicated to supervising and teaching doctoral students. The work is conducted in conjunction with a research laboratory and under the authority of a thesis supervisor. They also supervise the enrolment and re-enrolment of doctoral students in their host institute.
What is a doctoral college?
A doctoral college includes all of the doctoral schools at a single university. It lays out the general policy for the organisation of the Doctorate within each institution.
Does a Doctorate give you ECTS credits?
With a few exceptions, French universities do not award ECTS for a Doctorate. The Doctorate is not generally considered training in and of itself but rather a research apprenticeship.
What degree will I be awarded at the end of a joint Doctorate?
At the end of a joint Doctorate, you receive two degrees: one from each institute you were enrolled in. Each degree nonetheless states that your Doctorate was completed in both establishments. It is possible, but rare, to receive a joint degree, bearing the names and logo of each institute.
Gaining admission to a Doctorate
Image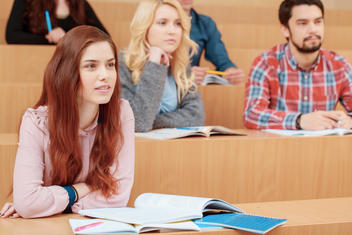 What degree is required for admission to a Doctorate in France?
To be accepted for a Doctorate, you must hold a Master's degree or equivalent (national degree conferring the level of master). You can also demonstrate research experience or a five-year Bachelor's to the doctoral school in which you wish to enrol in order to have certain requirements waived and be authorised to enrol.
How to find a research laboratory
To find a research laboratory in your field, check our directory of doctoral schools . Use key words or field to narrow your search and select a doctoral school. The "Laboratories" tab then lets you scroll through the list of research laboratories associated with the selected school.
When do I have to apply?
Doctorate offers are generally published in January, and state an application deadline between April and May for the start of the academic year in September of the same year. Some are occasionally published during the year. Register on our search portal and create e-mail alerts so you don't miss an offer.
When does the academic year start and stop?
The academic year starts in September and lasts until the end of August. Classes take place between September and June. During the summer holidays, there is less activity and most doctoral schools are closed in August. Nonetheless, in a Doctorate, especially if you have a doctoral fellowship, you aren't subject to the academic timetable. In general, you have the right to five weeks of holidays that you can take throughout the year.
What are the admission requirements for a Doctorate?
Each doctoral school and thesis supervisor have their own admission requirements. The main requirement is your ability to complete the research. You will have few classes to take in a Doctorate and you must above all be independent: you will have to work on your own on a specific topic, within a laboratory and liaising with a team.
You will be selected for your ability to find information by yourself and to draft and implement a research protocol. If you have already authored or co-authored a paper, presented results in a conference or completed a long internship within a research laboratory, don't forget to mention it on your CV.
Do I first have to do a Master's internship in a laboratory?
It is not a requirement to complete a Master's internship in a laboratory. In the natural and technological sciences, it's an advantage when applying for a Doctorate. It will help you become familiar with the world of research, and eventually be noticed by your future thesis supervisor.
What is involved in a Doctorate
Image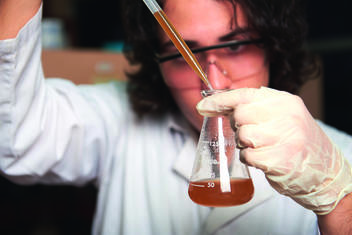 What is a doctoral fellowship?
A doctoral fellowship is a work contract specifically for doctoral students. It lasts three years, and can be renewed for one additional year twice at most. The doctoral student's net salary is approximately 1,350 to 1,400 euros per month in 2017. It can be higher when you perform additional activities.
Do I need a work contract or doctoral fellowship to enrol for a Doctorate?
A doctoral fellowship is not required to enrol in a Doctorate. Only a few research institutes do not accept unfunded doctoral students. Nonetheless, you will feel more at ease if you are under contract. Just like with every work contract, you will then qualify for unemployment benefits when it terminates and you will contribute to your pension if you are a European national. Doctoral fellowships are very frequent in the natural and technological sciences, much less so in the social sciences and humanities.
Can I do a Doctorate with a grant?
Generally, yes. Some research institutes do not accept doctoral students with grants. Generally speaking, your grant must be enough so that you can live and work under good conditions. Those with grants must also be able to take out health insurance and public liability insurance.
Each doctoral school determines the minimum amount of funding required for enrolment in a Doctorate at that school. It generally varies from 1,000 to 1,400 euros per month. If your grant is less than that, your laboratory must be able to pay you an additional amount that will ensure you receive the minimum amount required by the Doctoral school.
If I do my Doctorate within a research institute such as the CNRS, CEA or INRA, will I also be enrolled in a university?
Yes, as research institutes are not authorised to award degrees. You must therefore enrol in the university that is the partner of your research institute so that your Doctorate will be certified by the State.
What is a sandwich Doctorate?
A doctoral stay, called a "sandwich Doctorate", is when you spend time in a different university than the one you are enrolled in. For example, if you do a Doctorate at Yale University and you come to spend six months in a research laboratory at the University of Rheims.
There are two types of sandwich Doctorates. As part of a joint Doctorate, you must be enrolled in both a university in your country of origin and a French university. As part of a simple sandwich Doctorate, you generally won't need to enrol in the university, but it is recommended that you inform the doctoral school of your presence.
What is the difference between a Doctorate (PhD) and a DBA?
Some schools, in particular in management, award DBAs (Doctorate in Business Administration). These DBAs are outside the academic structure and are not certified by the French State.
A DBA associates classes and applied research. The objective of a DBA is that students apply theoretical knowledge in order to improve their professional practice. The first year is spent on training and a review of the scientific literature on the student's research subject. The following years are spent on writing a thesis and doing practical work. Some management schools offer a DBA falsely entitled PhD.
To obtain a Doctorate certified by the French State, you must be enrolled in a doctoral school and have conducted research that significantly adds to our knowledge.
Additional questions
Image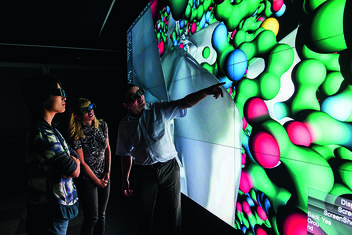 Can I do my Doctorate in France without speaking French?
In theory yes, but it varies depending on the field. In the natural and technological sciences, it is generally entirely possible to conduct your research, write your thesis and correspond in English with your thesis supervisor and colleagues. In the arts and humanities, on the other hand, it's much more difficult. Find out for your particular case from your doctoral school.
Will my medical costs be covered while I am doing my Doctorate?
If you have a work contract, doctoral fellowship or other contract, you are automatically registered for general Social Security. Your employer pays your contributions for you.
If you do not have a work contract and you are under 28 years of age, you must register for Student Social Security at the same time as you enrol at the university. It costs approximately 250 euros per year.
If you do not have a work contract and you are over 28, you must take private health insurance, at your expense.
On average, Social Security reimburses 70% of medical expenses. For better coverage, you can take out complementary health insurance.
Follow the main steps to come study in France
Discover