You are now sure you will be studying in France from the start of the next academic year. Here you will find everything you need to do and plan on, step by step, to properly prepare for your arrival in France.
As soon as possible before your arrival in France
Before you arrive in France, start looking for lodging as soon as possible. You can complete some procedures from abroad. If you are planning on looking for lodging when you arrive in France, remember to reserve temporary lodging until you can find somewhere permanent.
 

Check the article Accommodation for more information on this subject.
Image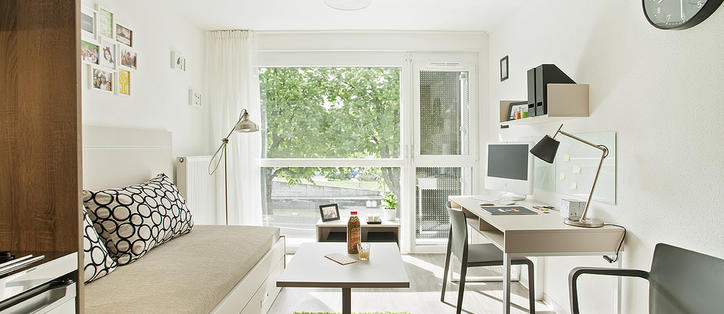 One month before your departure
If you are not a European Union national, complete the procedures to obtain your visa at least one month before your arrival in France. You can submit your request to the French Consulate or Embassy in your country of residence as soon as you receive proof of acceptance from your institute.
 

Check the article Visas and residency permits for more information on this subject.

 
If you are a European Union national, or a national from the European Economic Area or from Switzerland, you do not need a visa to study in France.
Image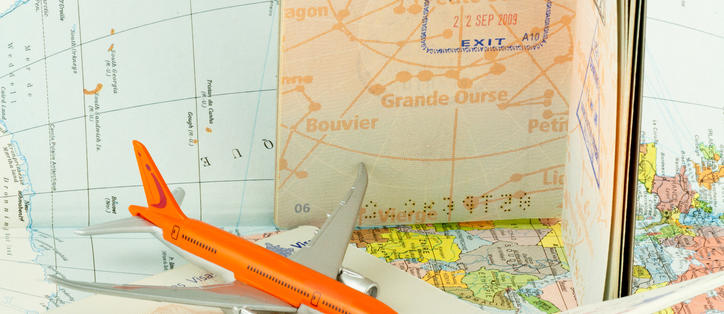 Think about your budget and check that you will be able to withdraw money using your bank card when you arrive in France. If this is not the case, plan on taking cash. Later you will be able to open a bank account in France.
One week before your departure
Inform your host institute and your landlord, if you have one, of your arrival.

Pack your bags, making sure to take clothing adapted to all types of weather.

Finally, prepare the documents you will need for your trip and for setting up, meaning:
Identity documents:
identity card;

passport;

birth certificate (a translated and certified copy);

driving licence (if you are planning on driving in France).
Documents relating to your studies in France:
proof of enrolment in your institute;

proof of language ability (French, English, etc.);

previous degrees (a translated and certified copy).
Documents relating to your trip:
your train or plane tickets;

your itinerary from the airport.
Documents relating to setting up:
the printed reservation of your accommodation;

the documents required for taking up residence in the lodging;

the list and contact information for your contacts in France.


 
Don't hesitate to scan or photograph your documents and email them to yourself or save them in the Cloud. You will then always have easy access to them. Don't forget to also take your mobile phone, a bank card you can use to withdraw money in France and the original or a copy of your Health Record Booklet.
The day of your arrival in France
If you arrive in France by train or plane, you will find automatic teller machines in most train stations and airports. If necessary, use them to withdraw cash.
 
If you must take public transit to get to your lodging, purchase your travel passes from an automatic machine or from a teller. Payment may be made by bank card.
 
Get back to your lodging and complete the formalities required for you to move in.
 
Unpack your bags, relax a bit and look around to settle into your new quarters.
Image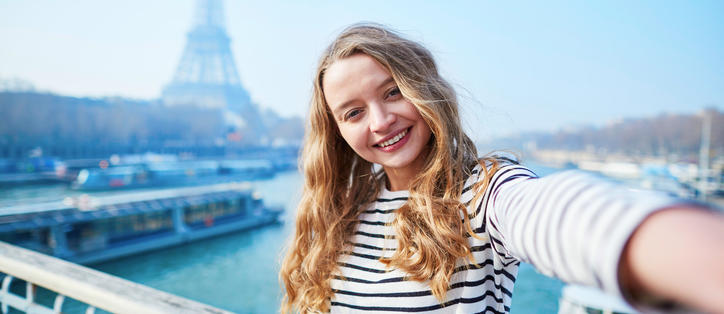 The first week and the next few days
Go to the international relations department of your host institute.

While there, get the information you will need to the study in France. Then go to the enrolment department to finalise your enrolment, pay your tuition fees and pick up your student card.
 
When you finalise your enrolment, register for Social Security.

This procedure is mandatory. A few days later, you will receive your Carte Vitale (health card). It will entitle you to reimbursement of part of your medical expenses. You can also choose non-mandatory complementary student health insurance such as La Mutuelle des étudiants, the Smerep and Emevia.
 
If you came to France on a visa, make an appointment at the Office Français pour l'Immigration et l'Intégration (OFII - the French Office for Immigration and Integration) to have it validated.

Plan on a form of payment to pay the OFII tax and visa fees, which will be from 58 to 241 Euros. You will have to pay this using fiscal stamps, which can be purchased at a tobacconist or in dematerialised form on the site www.timbresofii.fr.
Do not forget to take the following documents to the appointment:

summons;

passport;

proof of residence;

identity photos.


 
If necessary, open a bank account.

This procedure requires proof of residence in France. While waiting for prominent lodging, you can sometimes use the address of your institute's international relations department. You will then have to provide a copy of your passport and proof of residence in your country of origin.
 
If necessary, purchase a French SIM card or change your cell phone provider programme.

The organisations you will have dealings with during your studies in France must be able to reach you easily. Some international telephone cards let you make calls to your country of origin at lower rates.
During the first month
Go to the Admissions Department of your institute or the UFR (Training and Research Unit) to which you are attached to obtain your timetable.

Check out the library at your institute to make sure that your library card works properly (your student card often doubles as a library card).

Also visit the CROUS department to pick up your Resto U (meal) tickets or activate your e-cash card and the Pass Culture that brings you lots of benefits.

If your institute is having an integration week or week-end, don't hesitate to sign up: it's a good way to meet other students and to practise your French.

Finally, get in touch with the student associations to learn about the activities they offer throughout the year.

. 
Image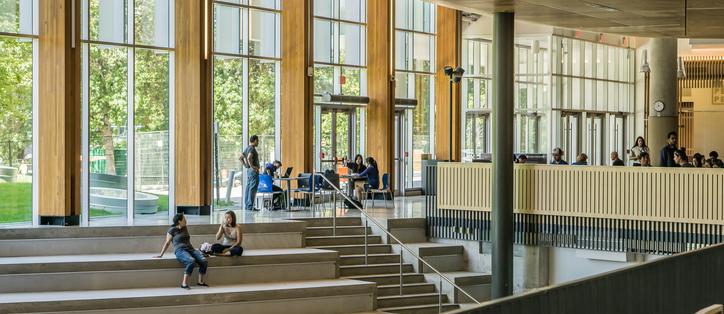 Follow the main steps to come study in France
Discover