Campus France has developed tools to help current and future foreign researchers understand the world of French research better. The agency manages programmes of meetings and assistance to conduct research in France.
The platform of doctorate and post-doctorate subjects
Campus France manages the Recherche en France (PhD in France) platform, which lists all of the subjects of Master's internships in laboratories, as well as doctorate and post-doctorate subjects. They are offered to French and foreign students from French institutes of higher education.
The subjects are divided into two general categories:
Contract subjects, matched with financing;
Grant subjects, reserved for applicants likely to receive a bursary or grant from their country of origin. The Grant subjects may concern people from a specific country, or they may concern all bursary recipients, with no nationality requirement.
Over 2,000 offers are published each year on the Recherche en France platform, which was created in September 2016. Applicants can create alerts so they are informed every time a new subject corresponding to their criteria is published.
Image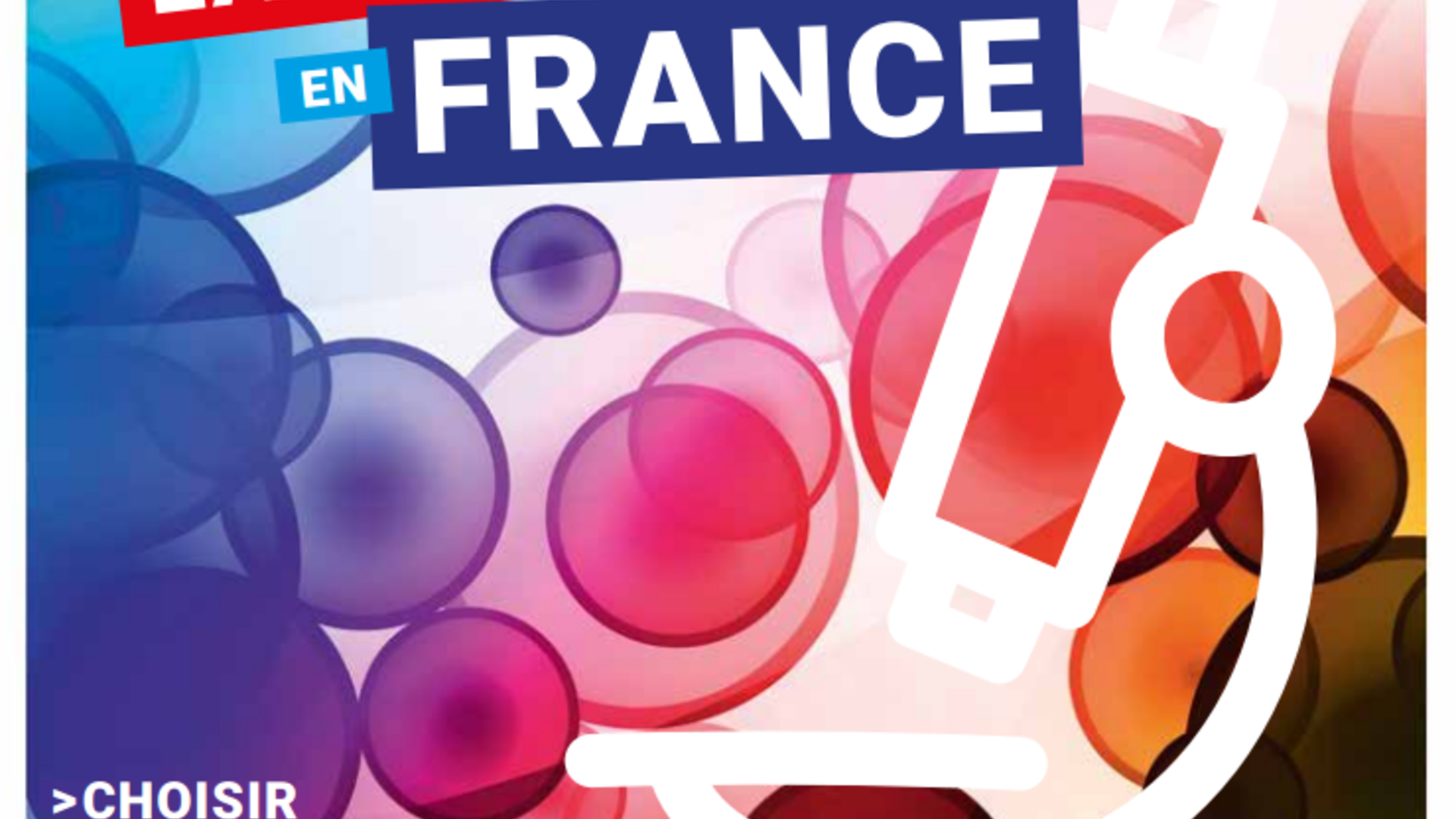 Annuaire, cartes, fiches, plateforme, programmes
Doctoral schools directory
Campus France provides foreign students and researchers with a directory of the 270 French doctoral schools. It contains complete and detailed information on each French doctoral school: major discoveries, main fields of research, associated research laboratories, admission requirements, etc.
For more information, contact us at: recherche@campusfrance.org.
To update the information about your doctoral school, you must create an account here and ask to manage the pages about your school.
The Research Profiles
Published by Campus France and grouped by field (mathematics, physics, biology, etc.), the Research Profiles let foreign students and researchers become familiar with the environment of French research: important people, main research laboratories, major discoveries, challenges and perspectives, etc.
Maps of and guide to French research
The Hubert Curien partnerships
Campus France is in charge of managing and monitoring the Hubert Curien partnerships (PHC) that are intended to develop scientific and technological discussion between research laboratories. These partnerships are research projects conducted by two teams, one French and one foreign. The French side is financed by the Ministry for Europe and Foreign Affairs and the Ministry of Higher Education, Research and Innovation.
The Hubert Curien partnerships encourage international scientific cooperation. They are aimed at public or private research laboratories attached to institutes of higher education, research institutes or companies.
The Eiffel programme
The Eiffel excellence scholarship programme concerns Master's and Doctoral level training and each year awards more than fifty excellence scholarships of 1,400 euros per month.
Developed by the Ministry for Europe and Foreign Affairs and managed by Campus France, the objective of the programme is to help the best foreign students integrate the French institutes of higher education.
The PRESTIGE postdoctoral programme
Campus France coordinates the PRESTIGE Postdoc  programme, which finances research conducted by foreign researchers in France regardless of their scientific field. Since 2015, more than 200 researchers have benefited from this programme.
Aid for student and researcher mobility
Follow the main steps to come study in France
Discover