Student Social Security provides foreign students with social coverage while studying in France. To increase the amount of their healthcare expenses that is reimbursed, they may take out complementary health insurance, or mutuelle.
How to see a doctor
Within the university there is a health department: the Service Universitaire de Médecine Préventive et de Promotion de la Santé (SUMPPS -  the University Department of Preventive Medicine and the Promotion of Health).  You can make an appointment with a doctor there. Some visits are free, including for contraception, testing, vaccinations, nutrition and psychological monitoring.
There you can also get contact information for a doctor and make an appointment online on the doctolib.fr website
If you have questions about sexuality, sexual relations, love or contraception, contact the Planning Familial (Family Planning), an association that offers free and confidential check-ups. Women in particular may obtain a prescription for contraception which suits them and obtain the day-after pill in case of need. Family Planning has branches everywhere in France.
Here are a few important numbers

112: the European emergency number;
15:  the SAMU (Service d'Aide Médicale Urgente - Emergency Medical Service);
18: the Fire Brigade;
And 3624: for a house-call doctor if you are too ill to travel. This service is available 24/7
Registering for Student Social Security, mutuelles
Student Social Security provides you with social coverage during your academic stay in France. You are registered at the time of your administrative enrolment in your institute of higher education. You must pay for it, except for those students on a bursary. For the academic year 2016-2017, the cost was 215 Euros.
Registering for Student Social Security is mandatory if you are under 28 years of age as of September 1st of the current year, if you are enrolled in an institute recognised by Social Security and if you are staying in France for more than three months.
If you are over 28, you must also register for Social Security. Under certain conditions, you can continue to obtain Student Social Security. Otherwise, you must contact the Caisse d'Assurance Maladie (Health Insurance Fund) of your place of residence.
You may also obtain the Protection Universelle Maladie (PUMA - Universal Health Coverage). To find out more, visit this page: www.ameli.fr. If you are unable to register for this, you will have to take out voluntary private personal insurance.
The European Health Insurance Card (CEAM)
Students under 28 years of age from the European Economic Area qualify for the European Health Insurance Card (CEAM). They therefore do not need to register for French Student Social Security. This card must be requested in your country of origin and be valid until at least the end of the academic year.
France has reciprocal health insurance agreements with some other countries. To find out which, check the list of countries concerned.
Reimbursement of your healthcare expenses
The Social Security and your complementary health insurance (if you have it) will reimburse your healthcare expenses. To monitor your reimbursements and for more information, create an account on ameli.fr
Image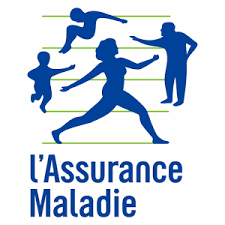 Comment souscrire à une mutuelle?
Le choix de souscrire à une mutuelle qui vous permettra de compléter vos remboursements de santé est libre. Ce n'est pas obligatoire mais fortement recommandé.
C'est à vous d'entreprendre les démarches. Demandez d'abord un devis et comparez les offres Vous pouvez le faire auprès :
Des traditionnelles mutuelles étudiantes

Des compagnies d'assurance

Des banques
Notre conseil : 
Vérifiez bien que la mutuelle que vous choisirez vous propose une responsabilité civile valable pour votre vie privée et votre vie étudiante. Cela vous permettra d'être couvert sur votre lieu d'études et votre lieu de stage.
Follow the main steps to come study in France
Discover