From September 23 to 26, 2018, Campus France organised in Abidjan a seminar in relation with France's attractiveness policy in Africa.
Image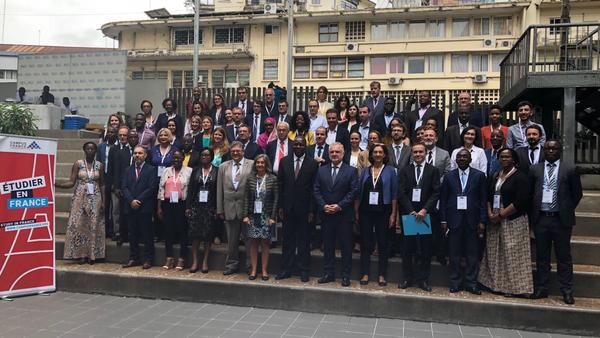 The seminar called "Attractivité Afrique" (Africa Attractiveness) pursued a general goal: defining the promotion and communication plan for Africa, and improve France's attractiveness for African students. 
31 countries from the Sub-Saharan area were represented (cultural advisers, academic cooperation delegates and directors of Campus France Offices), in addition to the Ministry of Europe and Foreign Affairs and Campus France Agency.
For three days, discussions allowed to:
share information about the state of higher education in Africa,
present an overview of the locations where main competitors of France on the higher education market take action.

draw the progress of the digital industry in Africa. 
Mr. Abdallah Albert Toikeusse Mabri, Ivorian minister of Higher education and Scientific Research, opened the sessions on September 24, 2018 with Excellency Ambassador Gilles Huberson, ambassador of France in Ivory Coast, and Mrs Béatrice Khaiat, general director of Campus France. 
Image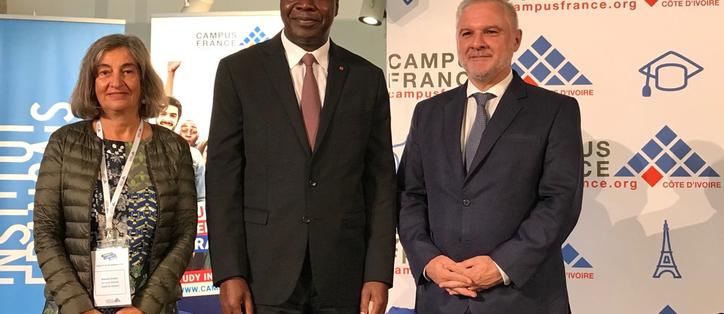 Workshops focused on:
higher education and mobility

in African countries,

attractiveness policies and scholarship programs of France's main competitors,

communication practices and mediums

used by young African,

the implementation of a communication campaign adapted to Africa,
the lever created by the France Alumni network,

Campus France's services offer

.
Image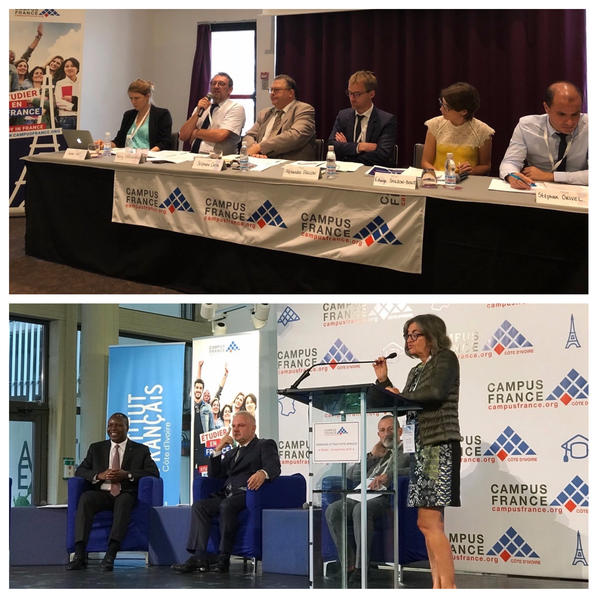 A good seminar to all! 
Follow the main steps to come study in France
Discover
Publié le : 10/10/2018 à 14:13
Mis à jour le : 10/10/2018 à 14:14