Edouard Philippe has officially welcomed 25,000 Chinese students in the global network France Alumni. Today, about 200,000 members boasts their pride of having completed their studies in France. 
Image
During his 4-days trip to China, French Prime Minister Edouard Philippe has officially launched on June 24, 2018, the France Alumni network in China, with the presence of French Minister for higher education, research and innovation, Frédérique Vidal, the Secretary of State in charge of the digital department, Mounir Mahjoubi, the general director of Campus France, Béatrice Khaiat.
25,000 Chinese students joined the France Alumni network, the global network of international graduates from the French higher education system. The network registers today 200,000 members in about 120 countries. 
During the event, Wen Zhongmeng also received the France Alumni Prize of Entrepreneurship 2018. The prize is awarded each year by the French embassy in China to Chinese alumni who created a company after graduating in France. 
Image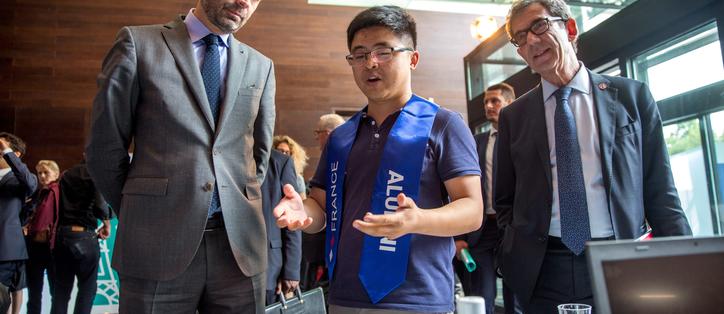 Follow the main steps to come study in France
Discover
Publié le : 26/06/2018 à 15:39
Mis à jour le : 26/06/2018 à 15:40