The closing ceremony of the MEETAfrica project was a good opportunity to present concrete results and highly positive results. 
Image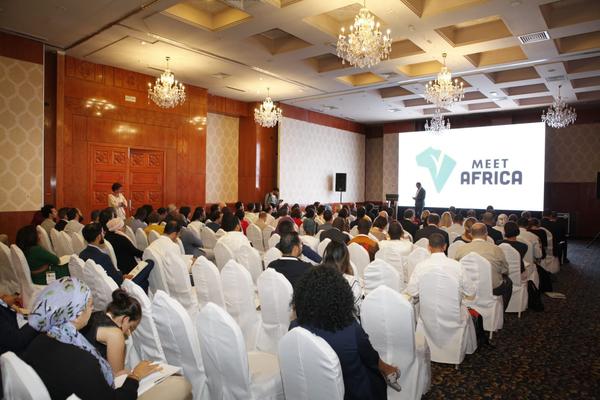 Launched in 2016 as pilot program of the Rabat Process, funded by the European Union and the International Center for Migration Policy Development up to 1.7 M€, and cofunded by the Ministry of Europe and Foreign Affairs, the MEETAfrica program selected and supervised of 80 projects (including 279 applications) of innovative business foundation by graduates from the French and German higher education systems in 6 countries: Algeria, Cameroon, Mali, Morocco, Senegal and Tunisia.
As part of the event, Campus France supported 20 projects in three countries from Sub-Saharan Africa, of which more than one half is launched by women.
The members of the Consortium made of MEETAfrica, Campus France, Expertise France, IRD and GIZ, have organised on September 13, 2018 in Tunis, the closing event of the program, that gathered more than 150 people. The event was held in the presence of Mr. Habib Dabbadi, Secretary of State for Digital Economy in Tunisia, of Mr. Laurent Viguié, Adviser-Minister in the embassy of France in Tunis, of Her Excellency Madam ambassador of Mali in Tunisia, of representatives of the European Union, of partners of the program, and of MEETAfrica laureates.
This ceremony put the spotlights on the results of this pilot phase, and broadcasted the interest of stakeholders for this initiative and durability.
In parallel to the closing event, the final steering committee of the program was held.
Regarding the laureates, they benefitted from trainings organised over 2 days, and met all structures and schemes implemented to support entrepreneurship in Africa during dedicated workshops.  
Follow the main steps to come study in France
Discover
Publié le : 08/10/2018 à 15:43
Mis à jour le : 08/10/2018 à 15:44