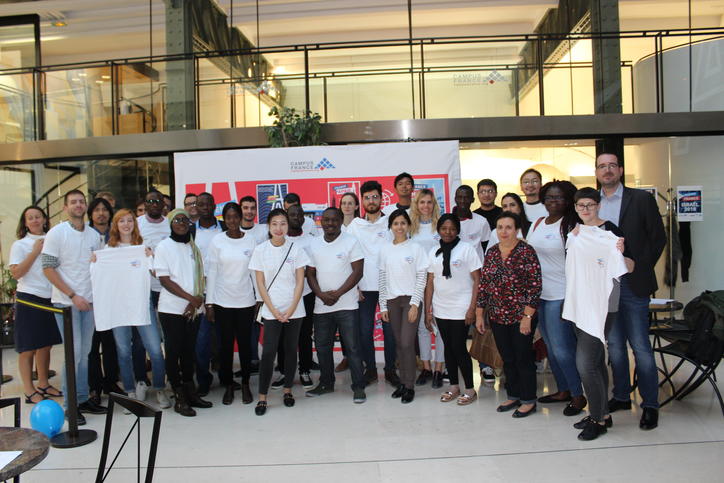 Campus France presented cultural activities planned for Autumn/Winter 2018 to scholarship recipients
Campus France presented its catalogue of cultural activities for the October-December season to scholarship recipients of the Parisian region.  
Image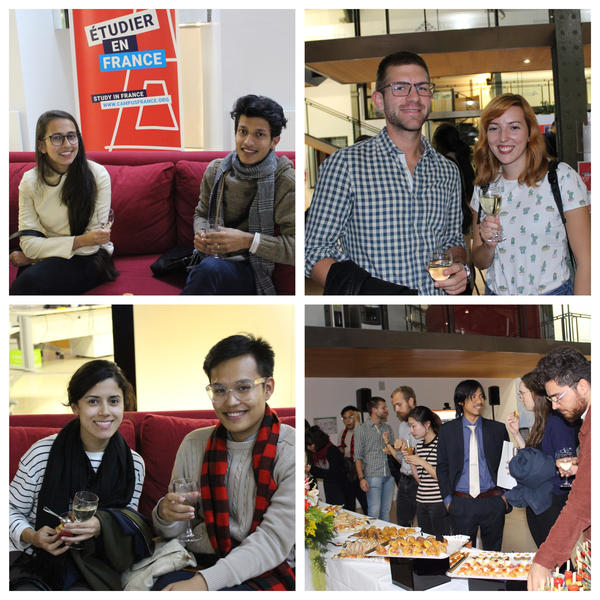 More than 60 scholarship recipients answered Campus France's invitation and came on October 4th to attend a cocktail held to present the new Leisure Activities Guide for October-December 2018.
During the evening, they had the opportunity to discover and register to a wide choice of activities:
cultural visits,

sports activities,

shows,

weekends and short stays in France and Europe.
With a drink in hand, they could take the time to gain information and plan a weekend in Burgundy, a night out at the Moulin Rouge or ski holidays.
Those who couldn't make up their mind still can register online, like any other scholarship recipient anywhere in France.
Campus France offers to scholarship recipients under its supervision an offer of leisure activities with preferential price. These activities are designed to let you explore France, to meet and live unforgettable experiences together.
Image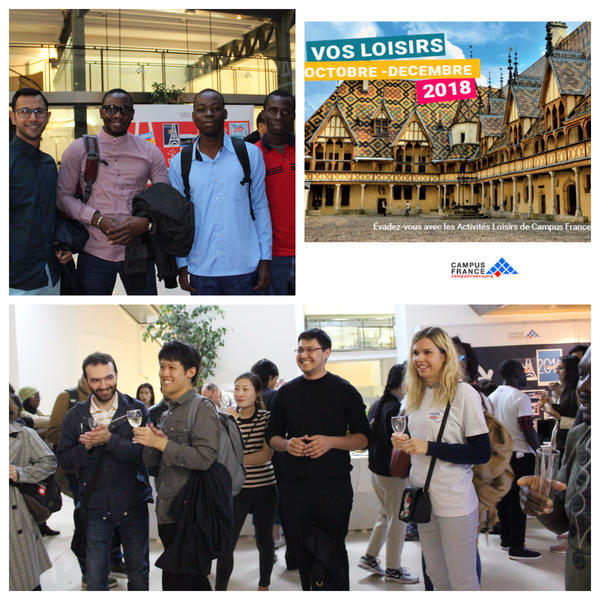 Related contents
Follow the main steps to come study in France
Discover
Publié le : 17/10/2018 à 14:36
Mis à jour le : 17/10/2018 à 14:39