A plan called "60,000 student accommodations" has just been initiated. The plan supplements the 40,000 restorations of student accommodations completed over the last 5 years. 
Image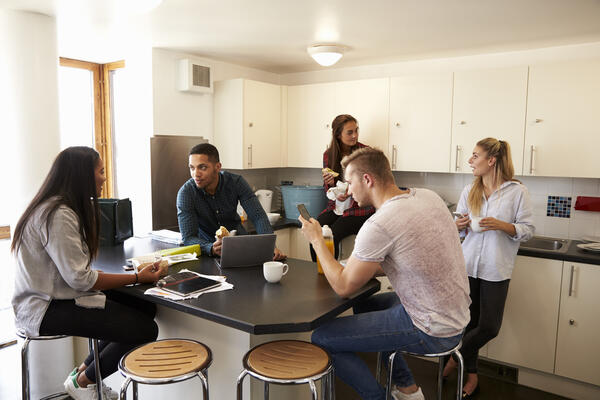 The French government launched the "60,000 student accommodations" plan to improve the students' conditions of living, announced the ministers in charge of higher education and land planning.
The implementation is planned over a 5-years period, and the 60,000 planned accommodations will add to the 40,000 already built over the last 5 years. Both ministers stress than in 10 years, "100,000 new student accommodations will have been built all over the French territory".
An Observatory of Student Accommodations has been created to strategically help cover the territory, and to build housings "where it is necessary". Its mission is to quantify the needs in terms of housing and create a program of project creations.
In a context of growing demand, the 2018 student accommodations' rents survey was published. The non-governmental survey based on the analysis of 65,000 real estate publications (published in several medium all over France) focuses on 42 cities. The results are unsurprising: on the one hand, Paris is still the most expensive in terms of rent, and on the other hand, Poitiers, Pau and Orleans are the most affordable.
Housing homepage: Finding a place to stay during your studies
Follow the main steps to come study in France
Discover
Publié le : 10/10/2018 à 14:07
Mis à jour le : 10/10/2018 à 14:09