Campus France held two Breakfast Sessions on September 25, 2018, an exceptional event to allow French institutions to meet ambassadors of France in Ukraine and Belarus. 
Image
On September 25, 2018, Campus France welcomed Excellency Ambassador Isabelle Dumont, ambassador of France in Ukraine, and Excellency Ambassador Didier Canesse, ambassador of France in Belarus during the new edition of the classic Breakfast Sessions. 
Before about 30 institutions, they presented an overview of the political, economical, cultural and academic state of the countries they work in. They also participated in a Q&A session to help institutions develop their cooperation schemes and provide information about the expectations of local partners and governments. 
Breakfast Sessions have become a critical event by Campus France Agency. They are designed to allow a familiar and direct exchange, and are open to all French higher education institutions and research entities, members of the Campus France Forum, already engaged in cooperation or wanting to develop their cooperation with a specific country.
Image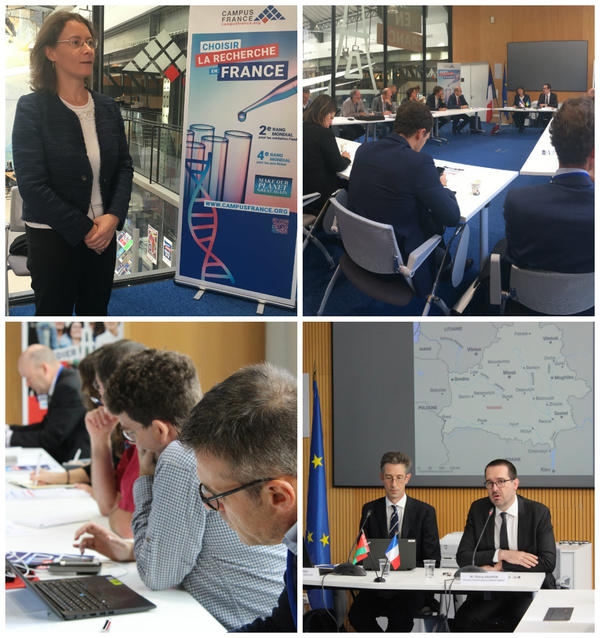 Follow the main steps to come study in France
Discover
Publié le : 10/10/2018 à 14:13
Mis à jour le : 10/10/2018 à 14:12