Événement terminé
"Study in France" fair in Singapore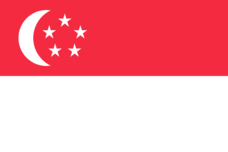 The French embassy and Campus France Office in Singapore have the pleasure to invite you to participate in the second "Study in France" fair dedicated to the promotion of French higher education in Singapore.
The event, coupled this year APAIE fair 2018, will allow you to meet students and school students in Singapore with excellent profiles.
The Singapore higher education system relies on two keywords: selection and quality. As is often the case in Asia, access to universities has a strong relation with selection and the concept of meritocracy based on the academic performance of students. As you know, Singapore universities are also well represented in international rankings (Times Higher Education World University Rankings, QS and more). We invite you to read the keynote dedicated to higher education in Singapore for more information on the education system. 

Adèle Pruvost, in charge of the Campus France Singapore offices, is available for any information at adele.pruvost@institutfrancais.sg

Please confirm your participation before January 30, 2018 by completing the attached participation form.
Où se passe l'événement ?
Follow the main steps to come study in France
Discover